That is true. Marriages are made in Heaven. But then they are effectuated here on earth.
To effect these Heaven made marriages, human intervention is necessary. We have dating sites in the West and matrimonial sites in the East.
In the Indian tradition, Astrology is indispensable for choosing partners. First the horoscopes are analysed and all the fifteen factors summed for Compatibility.
There are Astro Matrimonial Sites which do the job. My friend, Ranjith, started
Guruvayur Matrimony
, a dating site. For finding partners, anybody can register FREE.
FREE service is also at Zodiac Matrimonial Data Bank. There are more than 23000 profiles on
Eastrovedica
. Also on
Astrologia Vedica
.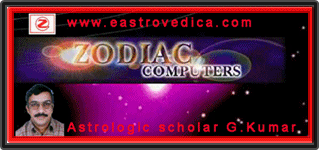 These sites provide great service at nominal cost and so many marriages have been effected by these bureaus.